Sewer Water Cleanup in a Washington, D.C., Apartment Building
Heavy rains often cause sewage systems to become overwhelmed with excess water. When too much water fills a system at once, it can lead to a backup, with water and sewage making their way back into people's homes. At this point, sewer water cleanup may be required.
A clogged sewer can cause serious property damage and pose severe health hazards. Sewage water contains harmful bacteria and viruses that cause illnesses in otherwise healthy people and exacerbate health sensitivities. Additionally, the filthy water can ruin flooring and walls, which may need repairs to affected areas.
Sewer Water Cleanup in Apartment Units
Recently, an apartment management company in Northwest Washington, D.C., called us requesting water damage restoration after five inches of sewer water entered four lower-level apartment units. The flooding was the result of downpours that were in the forecast a week prior.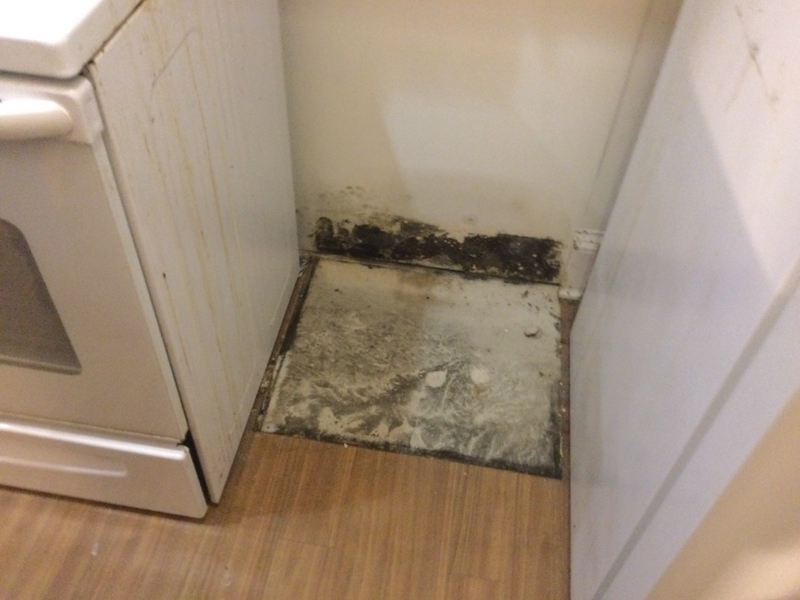 A closer look at the damage caused by the flood in an apartment unit.
Our Purofirst team arrived on the scene within the hour of receiving the call to begin the sewer water cleanup immediately. First, we removed all the water and sewage from the affected units using our state-of-the-art equipment. We thoroughly dried the units using dehumidifiers after. Finally, our highly-trained technicians cleaned and disinfected all surfaces. Our team wore personal protective equipment (PPE) throughout our work to ensure our safety while dealing with contaminated water.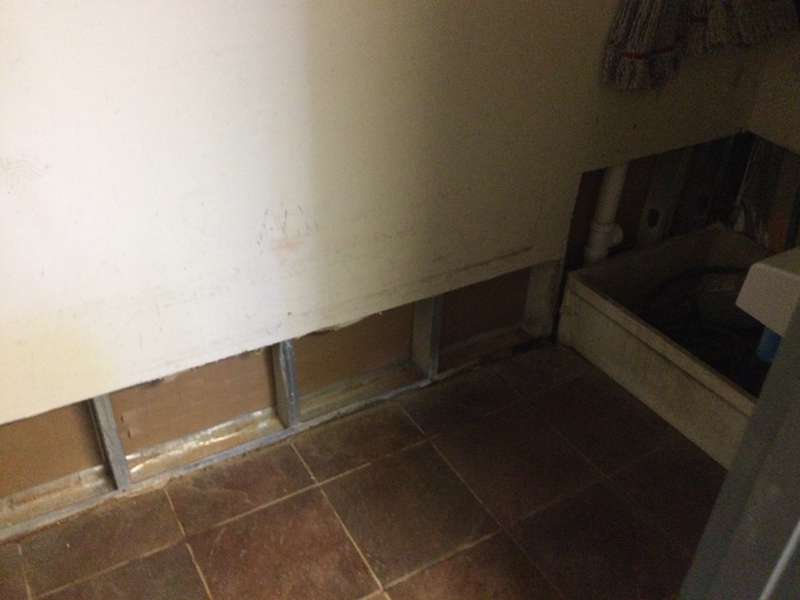 Our team removed all the water and sewage from the affected units using our state-of-the-art equipment.
Since the apartment building consisted mainly of senior tenants, a few seemed visibly concerned by the situation. However, the efficiency and speed at which our technicians worked allayed any worries the residents may have had. Thanks to our top-rate team, we completed our work in four days. The management company praised our superior service. Congratulations to our fantastic Purofirst team for their outstanding job!
For Water Damage Cleanup in Washington, D.C., Call Purofirst of Metropolitan Washington
If you are dealing with excess water and need professional assistance, please call Purofirst of Metropolitan Washington at (800) 500-2399. We have extensive experience in water damage cleanup and getting your home or business back to normal as quickly as possible. Our team of skilled technicians is available 24 hours a day, seven days a week, to help you during your property emergency.