Rooftop Pool Causes Water Damage in a West End Condo
A condominium with a rooftop pool leak can lead to all sorts of water damage to the property. The leak can enter the building through walls and ceilings, causing mold and mildew to form. It can also compromise the structural integrity of a property, weakening areas and making the building more susceptible to collapse. In addition, water can ruin carpets, furniture, and personal belongings. The water damage can become irreversible if restoration isn't done in time.
Answering the Early Morning Call
Recently, Purofirst of Metropolitan Washington received a call from a community manager at a large condominium requesting our help with damage caused by a rooftop pool leak. The manager told us that the water had caused damage from the ninth floor down to the basement.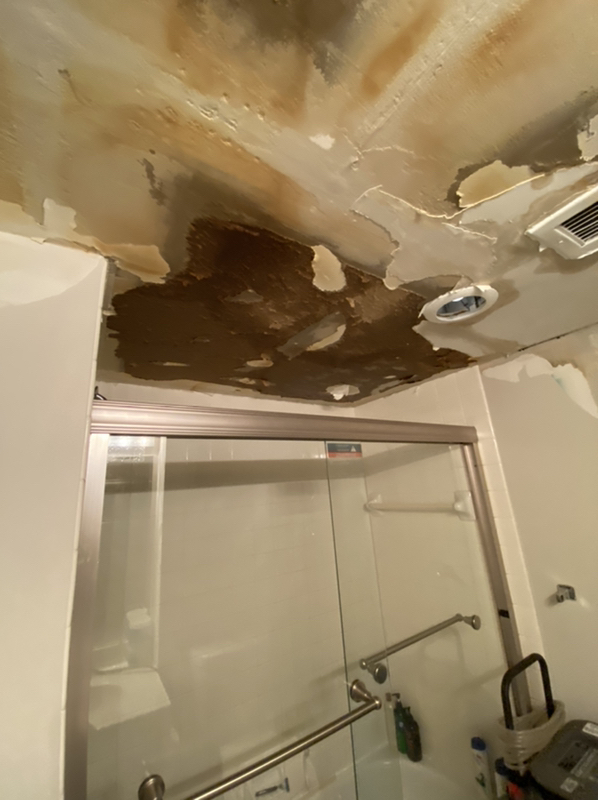 Evidence of the water damage caused by the rooftop pool leak.
Our team arrived at the condominium in the West End neighborhood of Washington, D.C., within 90 minutes of the call. After a thorough assessment of the situation, we developed a plan to perform the water damage restoration.
Thanks to our quick response and expert work, we could minimize the water damage and prevent further damage to the property. Our experienced professionals used state-of-the-art equipment and proven techniques to remove all water in the affected areas, such as dehumidifiers and air movers.
We are very proud of our team's incredible work. The community manager and residents were thrilled with our response time and result.
Contact Purofirst's Certified Experts for Water Damage Restoration
Our commitment to customer service sets us apart from other water damage restoration companies. We understand how overwhelming water damage can be, so we work quickly and efficiently to get your home or business back to normal as soon as possible.
If you have water damage in your home or business, don't hesitate to call Purofirst of Metropolitan Washington at (800) 500-2399. We are available 24 hours a day, seven days a week, to help you with your water damage restoration needs. Please call us today to schedule an appointment with us.