A Christmas Miracle: Three Buildings Saved from Water Damage
No matter the size or scope of your water damage remediation job, Purofirst of Metropolitan Washington has the expertise and experience to get the job done quickly and efficiently. With our highly knowledgeable team of technicians, we use state-of-the-art equipment to evaluate the damage and accurately identify solutions for the problem. Our certified specialists provide reliable water extraction services so that you can rest assured that your home or business will be restored as quickly as possible.
An Unexpected Gift
On Christmas evening, the Purofirst of Metropolitan Washington team received three calls for help from three separate and unrelated multi-family high-rises in the Washington, D.C., metropolitan. All three (two condominium complexes and one apartment complex) suffered water damage due to broken pipes. Each building had a minimum of eight stories worth of wet units.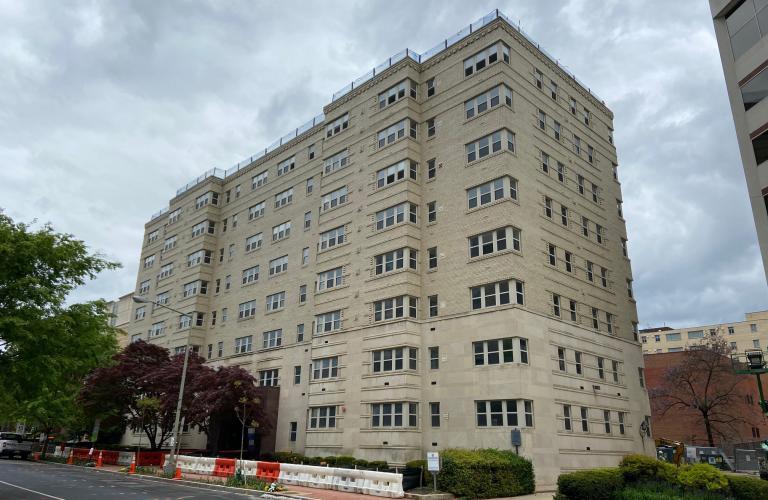 One of the locations of the calls we received.
The damage was immense, and there was no time to lose. We immediately began our work by evaluating the situation and taking steps to reduce further damage.
Our crew removed any furniture and other items that had been damaged beyond repair and used our high-efficiency particulate air (HEPA) certified drying equipment to begin removing excess water from carpets and flooring. This process ensured that mold didn't have a chance to grow and spread throughout the buildings. We worked through the night to mitigate the massive damages, a true "Christmas miracle" that required all hands on deck.
The drying efforts took over a week. At the time of this blog's publication, we are providing estimates for the insurance companies to replace the removed flooring, cabinets, and drywall. We are grateful for our amazing technicians, who responded with urgency despite the holiday and displayed their extraordinary skills to our clients during a critical time. Congratulations, team!
Call Purofirst of Metropolitan Washington for All Your Emergency Water Damage Needs
At Purofirst of Metropolitan Washington, we are proud to provide quality service in times of crisis or disaster – even during the holidays! We take pride in our ability to respond quickly and efficiently when facing an emergency, as we know dealing with water damage can be a nightmare. Our experienced team has the qualifications and expertise to ensure that your home or business is quickly and safely restored, using the highest standards and best practices. Call us today at (800) 500-2399 or visit our website to schedule an appointment.