Purofirst Eliminated Smoke Odor in a Washington, DC Apartment
The smell of smoke can linger long after a cigarette has been put out. And if you live in an apartment, that smoky smell can permeate your entire unit, making it very unpleasant for neighbors who don't smoke.
Smoking not only affects those exposed to smoke, but also produces odorous substances that stick to every surface of the area where smoking has taken place. Cigarette smoke also penetrates more odor-absorbing objects, such as carpets, upholstery, bedding, and clothes.
The result of long-term smoking in enclosed areas is similar to that of a fire. Tobacco smoke chemicals, however, are much more challenging to eliminate than chemicals from an actual fire.
Restoring an Apartment From the Smell of Smoke
A property manager recently called requesting Purofirst's help with eliminating foul odor from a unit. After a tenant vacated an apartment, the manager was forced to perform a refurbishment on the unit. Due to the bad smell left by the previous resident, a heavy smoker, the apartment was not yet ready to rent. Our Purofirst team's mission was to eradicate the bad odor in this unit.
The most effective way to remove tobacco residue and smell is to clean and seal all structural surfaces. As a result, our restoration specialists team started tobacco smoke removal by cleaning all surfaces. The cleanup always includes deodorizing agents to help eliminate the tiny tobacco smoke particles.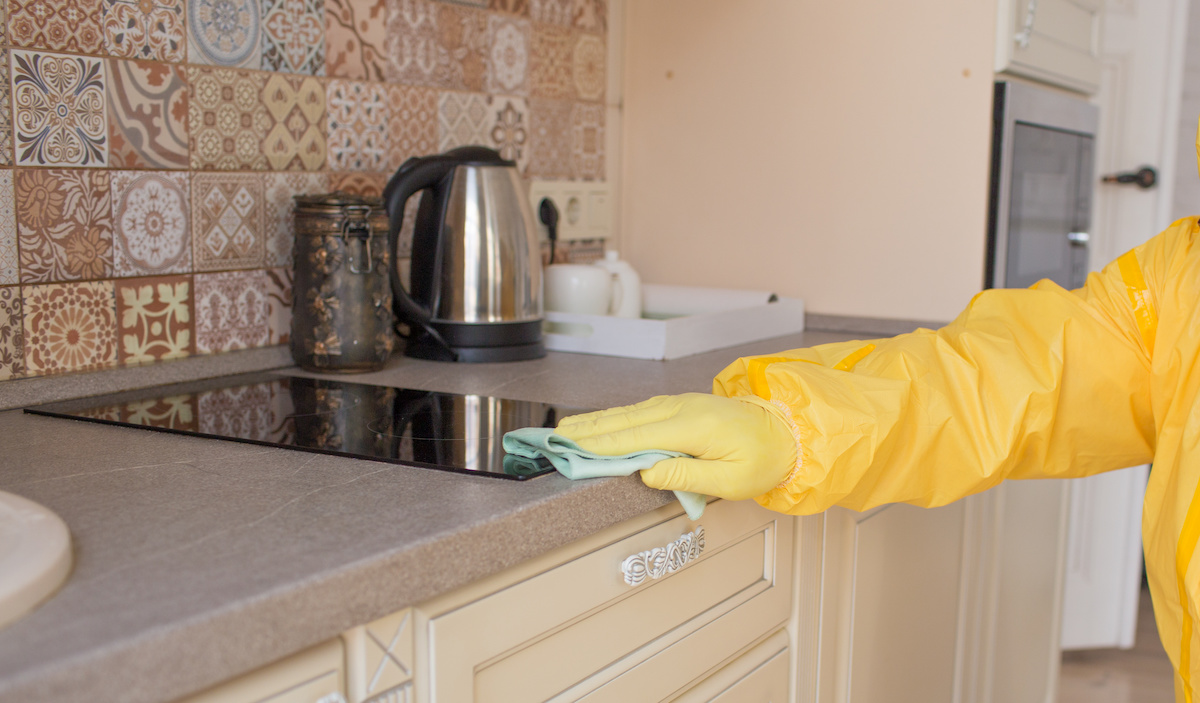 Purofirst quickly and effectively eliminated the smoke odor in the apartment.
The next step was to coat the surfaces with a sealer, a product designed to seal away smoke residue. A sealer can block out remaining stains and odors. After this process, the surfaces were ready to be painted, restored, or receive a second coat of sealer.
The client, a large national property management company, requested that the work be done quickly so that they would not lose too much rental income. With this in mind, our Purofirst crew worked hard and managed to have the apartment ready in three days. The smoke odor was thoroughly eliminated, with a fresh and clean apartment ready for new tenants.
For Cigarette Smoke Odor Removal, Call the Purofirst Pros!
To remove tobacco smoke odors in your home effectively and in the shortest time possible, hire a professional restoration company like Purofirst. We provide complete smoke cleaning and sanitation, professional deodorization, as well as duct cleaning services.