Property damage emergency expectations should be high
Where there is property damage, emotions and expectations both run high. Addressing expectations quickly and confidently can help keep emotions in check and everyone on the same page.
When a property crisis occurs, owners and managers should count on immediate response and professional assessment of the areas involved. This means both addressing the physical problem and reassuring the affected parties that everything possible is being done to expedite repairs.
Here's what you can rely on from Purofirst:
Emergency response and remediation starting within 1-2 hours. As part of this process, Purofirst confirms its role through an emergency authorization form that "allows us to do what we need to, including dispatching the appropriate division to take care of the emergency," says Curry Palm, Purofirst Repair Division Coordinator;
Discussion with lead technician on-site during this initial response to address the process and next steps;
Extensive communication from first contact through completion. "We would rather over-communicate than under-inform," notes Purofirst President Robert Schattner;
Estimator arranged by/through Purofirst to examine and estimate needed repairs. In some cases, there is "assignment through a third party administrator that tells us what we need to do," Palm notes. In other cases, Purofirst contacts the applicable insurance adjuster to address the estimate.
First and foremost, where we need the policy holder's help and understanding is in the area of "insurance relations." While Purofirst always attempts to work out the best win-win scenario for owners and managers in terms of insurance company coverage and outcomes, there are several areas where upfront planning can prevent holdups in an emergency.
"Insurance company approval and authorization can go very smoothly when policy holders confirm 'rules of the road' before a problem happens," notes Palm. "Generally, this eliminates guesswork in the first responder phase of the job, and can go a long way toward minimizing later snafus that can take days or even weeks to resolve. "Of course, depending on the insurance company, policy, and scope of needed repairs, it still can take awhile to work out the bugs. And, that's something we have to live with, as well."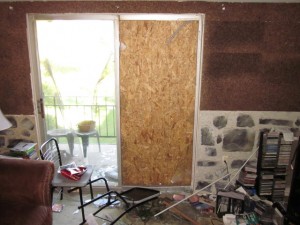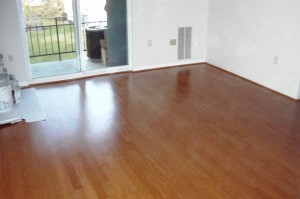 Above: Photos from an apartment building fire affecting 12 units. There was fire and water damage throughout – walls, floors and appliances were all affected and restored or replaced.
One response to "Property damage emergency expectations should be high"