Make it a policy to check your insurance policy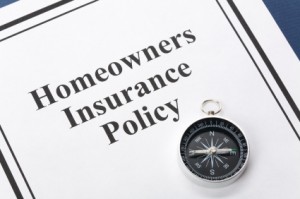 The time to confirm the level of your insurance coverage is NOT when water is gushing into your property, flames are leaping or other catastrophic events are occurring. Know ahead of time what your policy does and does not cover. While the fine print can be difficult to understand or interpret, there are several key areas you can address reliably when it comes to issues related to removal, remediation and repair. Questions to help get clear answers include:
Will the insurance pay for content removal and cleaning? When contents need to be moved, there will be a cost associated with it. If insurance doesn't pay, the owner or manager will be on the hook;
Does the policy contain content rider(s) that document and cover property upgrades? If not, you may only get compensated to replace the linoleum floor that was in that room before you installed the hardwood. If you want to replace with hardwood, you'll have to pay the difference;
What about painting? Generally, insurance will cover 1-2 coats. But, if you want a darker color, extra coats may be needed—who's going to pay for that? And, there's the issue of painting corner to corner or just spot painting—which may not blend exactly with the surrounding areas;
What about such items as cabinetry? With cabinets, items are often discontinued. Then, it's a matter of finding something comparable, paying for an upgrade, or attempting to get the insurance company to approve the upgrade;
Who covers living expenses if occupants have to move out while repairs are being done? Similar to an insurance company paying for a rental car while a vehicle is being repaired, know ahead of time who will be on the hook for hotel rooms and other temporary accommodations.
A recent report on KOMO Radio addressed the challenges of property insurance, pointing out, "Angie's List recently polled its members and found that nearly one-third of those who responded hadn't checked their home insurance policies for two years or more. That can cause problems.
'It can lead to you not having the right coverage, not getting the best price you can, and neither of those are good outcomes,' said [Angie] Hicks [of Angie's List]. Remember, this is your responsibility. Your insurance agent doesn't know if you've added a bedroom or remodeled the kitchen."