Bathroom Mold Restoration a Success in Washington, D.C.
Taking steps to safeguard your property while you're away is essential. One item to double-check is to make sure all water sources are firmly shut off before departing, such as faucets and showers. Any leak, slight or otherwise, can result in possible mold and water damage.
Our recent mold remediation job was caused by such an oversight. Mold growth can occur when a water source is left unchecked, as was the case in a condo unit. When water is left standing for a long period of time, it creates the perfect environment for mold spores to germinate and grow.
The Seven-Month Shower in D.C.'s Kalorama Neighborhood
In Kalorama, a condo owner departed for an overseas trip without turning the shower off. Seven months went by until the management company took notice of the situation. An adjacent unit had filed a mold complaint, unaware of what was happening close by. Realizing the problem was much more significant than anticipated, the management company contacted us to assess the damage and dry the affected units.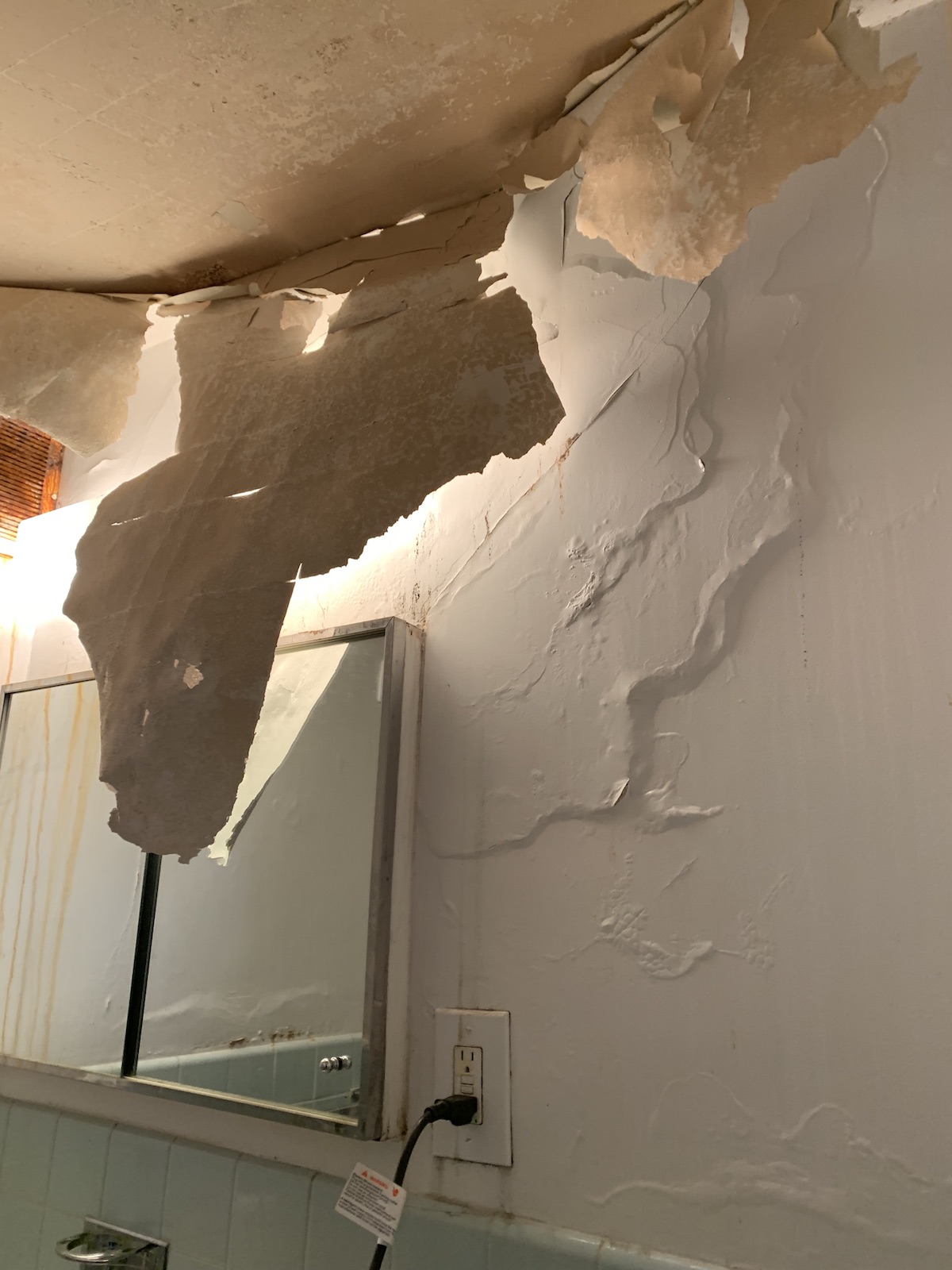 The mold was so severe, it caused the paint to bubble and peel.
Upon entering the source unit, our experienced team noted that the mold problem was indeed major. The mold had spread to the walls, ceiling, and floors. We observed a high humidity level in the unit, and in the adjacent unit, too. The abundance of moisture in the units had caused the mold to thrive.
Before the mold remediation could begin, we needed to dry the affected units. After the units were thoroughly dry, we started the mold removal process. Our team took great lengths to make sure the areas were properly cleaned and treated, in order to prevent further mold growth. Lastly, we rebuilt the units to their pre-damaged condition.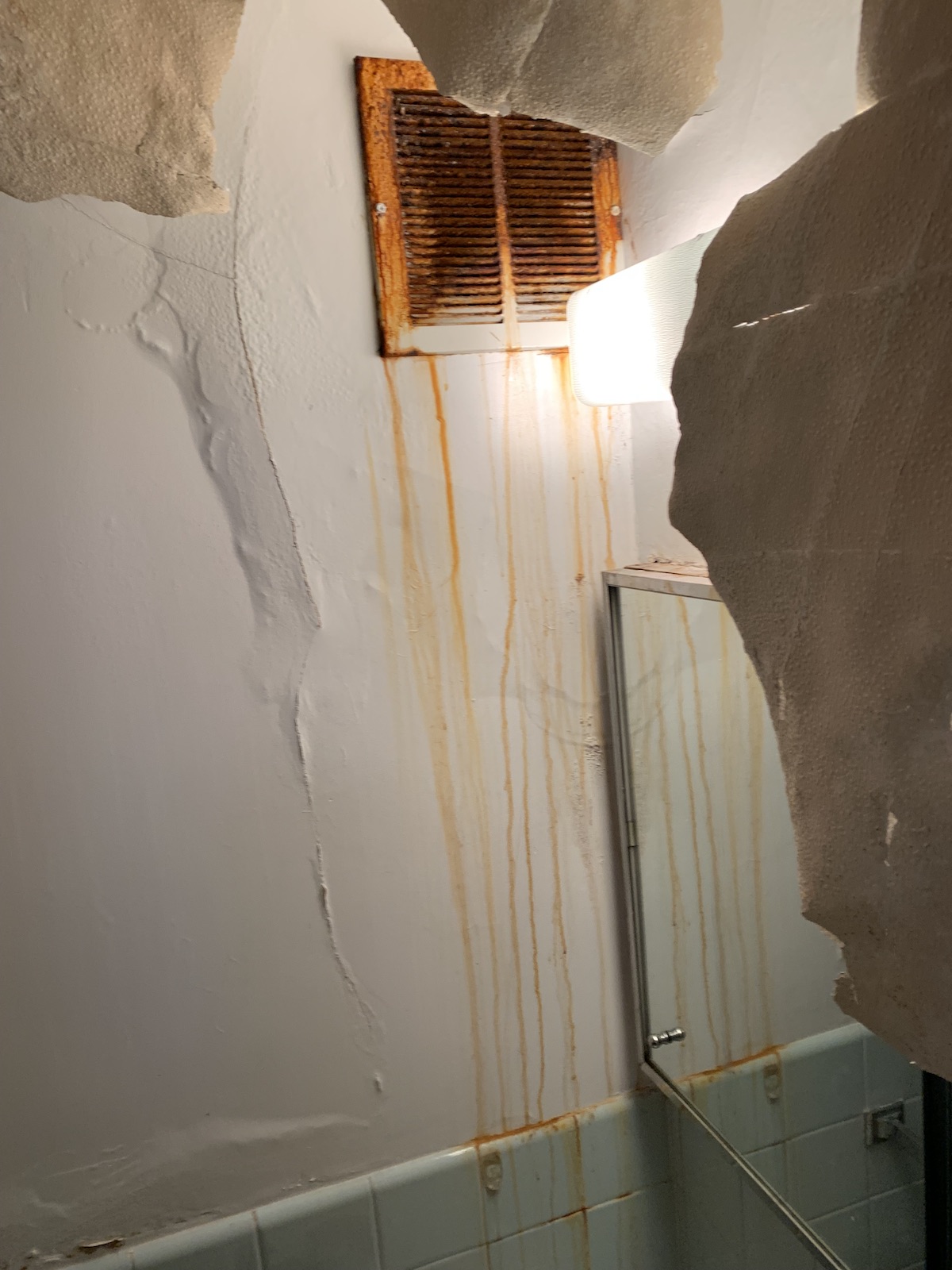 The extent of the mold growth had caused stains to appear in the bathroom.
For Professional Mold Remediation Services, Contact PuroFirst of Metropolitan Washington
Our Purofirst mold remediation technicians have the experience and expertise to safely and effectively remove mold. In many cases, mold remediation can be completed in just a few days, allowing the property owner to get back to their normal routine. Contact PuroFirst of Metropolitan Washington today for mold remediation service.